Understanding Your Benefits
---
How should I balance my risk appetite, time horizon, and investment options?
Riskalyze is a cutting edge technology platform that pinpoints your acceptable levels of risk and reward with unparalleled accuracy. Knowing your Risk Number® helps us ensure that your portfolio aligns with YOUR investment goals and expectations. Together we can take the guesswork out of your financial future.
Define Your Risk Number

Risk Number® technology objectively calculates an investor's true risk tolerance, utilizing a scientific framework that won the Nobel Prize for Economics. By taking a 5 minute quiz, we will be able to pinpoint and quantify your exact risk tolerance, which will then help you align your current portfolio with your true investment goals and expectations. This is easily the best technology we use in our practice and it gives our clients an edge in understanding risk.
Align Your Portfolio

After pinpointing your Risk Number, we'll craft a portfolio that aligns with your personal preferences and priorities, allowing you to feel comfortable with your expected outcomes. The resulting proposed portfolio will include projections for the potential gains and losses we should expect over time.
Define Your Retirement Goals

We will also review your progress toward your financial goals by building a Retirement Map. When we are finished, you'll better understand what we can do to increase the probability of success. Working together we will bring clarity and confidence to your plan to move forward.
---
How do I evaluate my medical/dental, disability, and other insurance options?
Understanding your medical/dental, disability, and other insurance options are just as important as enrolling in your qualified plan. We can help you evaluate what options are best for you and your family.
Medical Coverage
Evaluating the medical needs for you and your family from year to year is the most important step in making the decision of which plan to select. Let's discuss how your options impact you.
Disability & Life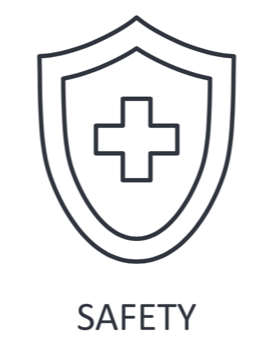 Life and disability insurance are the backbones to protecting your family. Understanding the rules and coverages is key to understanding your benefit. Let's discuss how your options impact you.
Other Coverages
Other insurances offered by your employer may range from supplemental coverages to additional compensation. Let's discuss how your options impact you.
---
Riskalyze provides information purposes only and are not predictions of guaranteed performance. The information should be used as a broader conversation between you and your advisor.
"Riskalyze," "Risk Engineering," "Risk Number" and "Risk Fingerprint" are trademarks of Riskalyze, Inc.
Portions of the data available through this product are © 2020 Morningstar. All Rights Reserved. That information is (1) proprietary to Morningstar and/or its content providers; (2) may not be copied or distributed; and (3) is not warranted to be accurate, complete or timely. Neither Morningstar nor its content providers are responsible for any damages or losses arising from any use of this information. Past performance is no guarantee of future results.
---